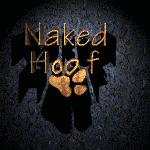 The Creature © W.T.Anderson Jr.

There's a dangerous stranger lurking in the night...
I can see his bloodshot eyes there glowing in the moonlight...
Imagined streetlights outline shadows in your dreams...
The shadows turn to nightmares awakening you screaming!

Another moonlit evening finds you lying awake...
Your nightmares so terrifying it's more than you can take...
Avoiding the slumber which will certainly pull you under...
The creature's just waiting to rip you asunder!

Don't drop your guard tonight it could be your last mistake!
The creature's lurking just inside...
You better stay awake!

There's nothing now between you and the beast...
The creature is stirring, soon now he'll be knocking at the front door to your reality...
Bad dreams are not just a mystery but part of the beast that lives within you...
That lives within me...

The creature is near now I can feel the tension...
I can feel the fear within he'll soon be taking over...
The nightmare is real!
You and I, we haven't a chance!
The beast awakens soon within us!
Dance his wicked dance!

©1997 Bill Anderson.