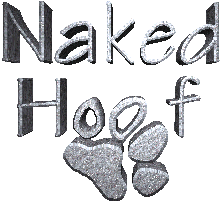 Welcome to my art page. Here are samples of my work, as well as some free trueSpace&reg material libraries. You will need PKUNZIP to unZIP the material libraries. Click on any of the thumbnails for a larger graphic.
| | |
| --- | --- |
| Here is Lianor's gate, a curious device with many mystical qualities. The sunset is a genuine Maine beauty, photographed by yours truly from the summit of Cadillac Mountain, highest point on the eastern seaboard of the USA (1532 ft). On clear days, you can see the peak of Mt. Katahdin, over 120 miles distant as the crow flies. | |
| | Here is a mixing console I designed for a former client. The LED material library was created as a result of this project. The channel blocks use a bitmap for the silk screening, and the parametric EQ section has concentric rotary adjusters. Designed for the highest quality virtual mixing! |
| This is a futuristic skyscraper from the planet Remulak. It is supported using a fusion anti-grav generator buried underneath the plaza marble. Though blunt at the tip (as its' design reflects a strong influence of blunt-skull technology), coneheads enjoy the multiple unobstructed views of the moons of Meepzorb from every level. | |
| | Here is my mountain retreat and multimedia studio. It uses earthquake resistant technology of my own design, so when the big one hits you can enjoy the view from any one of its' open air balconies. |
| Here is the lampost at the corner of Jeffrey Jacobson Street and Bruce Colfin Boulevard. These guys are my attorneys at The Firm. They got me started on this whole web thingy, so drop by their site for some free articles on copyrights and trademarks. | |
| | Here is something I did in a program called WinImages F/X. I call it "Psychotic Electrical Storm", but it is really a virtual storm inside the head of one of America's premier psychos - me ;). |
| This is something I did in Metatools Bryce2. It is simply a small island rock formation, with some fauna and a few trees. | |
| | Here is another view of the Bryce2 scene above. I started out doing a rendition of Moosehead Lake in Maine, but I went in a different direction. This is a work in progress. |
---
If there is a model you would like, I can design models of precise detail for anything you desire. Send me email concerning your needs and I will forward an estimate.
Free trueSpace&reg Material Libraries:

[Glass][Metal][LED]
Free trueSpace3&reg Beta Software:

[ViewMaster .4a beta]

** NOTE ** This release restores the ability to use ViewMaster in orthographic views. There are no other changes from the 0.4 release.
After you've downloaded my free libraries, stop by my music page to hear some great tunes!
---
[The Story] [Music] [Words] [Links] [Email]
This page was last updated on 02/23/98 19:48 EDT.
© 1997 Bill Anderson